Maximillian Shifrin, or Max Shifrin, is an American attorney who fights legal cases for specific individuals, business owners, and institutions across the US. He is a Juris doctorate in Brooklyn Law School as a cum laude. In recent memories, Max has been in the talks among the general public because of his prominent wife.
Max Shifrin's Wife
Max Shifrin came to the limelight ever since associating his name with his wife, Sara Haines. Those that don't know, Max's wife is a renowned journalist from Iowa state. Having contributed to news stations like NBC Universal and ABC News, Sara Hassain Shifrin has been a common name in the news industry.
Shifrin's wife is currently making her grand return to The View show, which has been her beacon of fame lately.
How Did They Meet?
The exciting part of Max's marriage is its beginning. Before Max and Sara met each other, Sara was working on an assignment for the Today Show. The project was to create a segment where Sara had to make a profile account on an online dating platform to explain its specialties. This online dating site was OkCupid.
Sara is an open-minded woman who was also ready to meet a guy. So, Sara went on with it. However, this segment changed Sara's life. She began to find a partner there no matter how long it took.
This was when she met the lawyer, Max Shifrin. Shifrin asked Sara to get a drink together the same day they began chatting. The moment they met, Max tried to shake hands, but Sara hugged him instead.
Soon, Max and Sara hit it off, even though Sara was unsure about Max.
Relationship and Married Life
Max and Sara dated for six months and started a living-in relationship for a year. Nine months later, Max popped the question to Sara by getting down on one knee on the floor next to Sara after they woke up.
It hasn't been long since Max Shifrin tied the knot with his love, Sara. Max Shifrin and Sara Haines walked down the aisle on the 22nd of November, 2014. Their wedding venue was on the beautiful view of the Bahamas.
Children
Just six years into their marriage, Max, and Sara are blessed with a hattrick of children. In an interview, Sara mentioned that she would love to have ten kids if she could, but three is enough for her at the moment.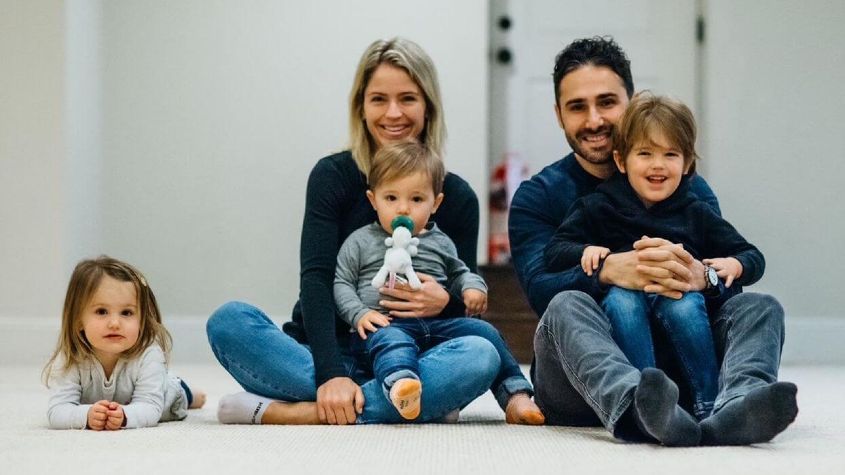 Nonetheless, Max and Sara conceived their first child on March 5, 2016. It was a son whom the Shrifins named Alec Richard Shifrin.
Similarly, a year later, on December 23, 2017, Max became a father to his daughter named Sandra Grace Shifrin.
The happiness did not end there as just two years later, after the birth of Max's daughter, he and Sara gave birth to another son named Caleb Joseph Shifrin on June 26, 2019.
While Max was euphoric, his wife was dealt with postpartum depression after giving birth to a second child. During that period, Sara's estrogen and progesterone hormones from the body dropped to an all-time low, causing severe mood swings, lethargy, and sluggishness.
Max Shifrin's Net Worth 2021
After being labeled the Rising Star of New York Metro Super Lawyers, Max Shifrin's fame as an attorney is at an all-time high. With a good reputation and experience, Max has solved over a dozen small and significant cases, fulfilling his clients' needs.
Not only that, but Max has a proven track record of winning cases on defamation, dispute settlement, litigation, pleadings, trials, etc.
Looking at his resume, Max has an excellent career roadmap. Before working as a
litigation partner at BakerHostetler, Max has worked as an associate at several firms and was once a student prosecutor at United State's Attorney's Office.
So far, Max Shifrin has garnered a net worth of $1 million as of 2021. According to reports, a litigation partner of a law firm can have a base salary of $134,729 a year. On the other hand, Shifrin's better half has a great fortune of $6 million.
Age
Max Shifrin's date of birth is on January 17, 1983. As of 2021, Max is at the age of 38 years. This makes Max five years younger than Sara.
Nationality
Max Shifrin is a caucasian-American whose place of birth is New Jersey. Shifrin was born to his Russian parents, who emigrated to the US.