Judy Woodruff is a television personality, writer, and veteran journalist. She built her reputation on the back of hosting news shows like Frontline, PBS News Hour, and Inside Hour. Besides that, Woodruff has been at the forefront of every major election in America since the mid-70s.
Furthermore, Judy is also the author of the book This is Judy Woodruff at the White House. Judy is also a mother to two children, Lauren Hunt, and Jeffrey. Here is all you need to know about her children.
Her Husband and Children
Judy Woodruff and her husband Al Hunt first met during a softball match organized for journalists. At the time, Judy was a correspondent working for NBC. Hunt was working with The Wall Street Journal. Coincidentally, Al revealed that this wasn't the first time he had seen/or rather caught a glimpse of Judy.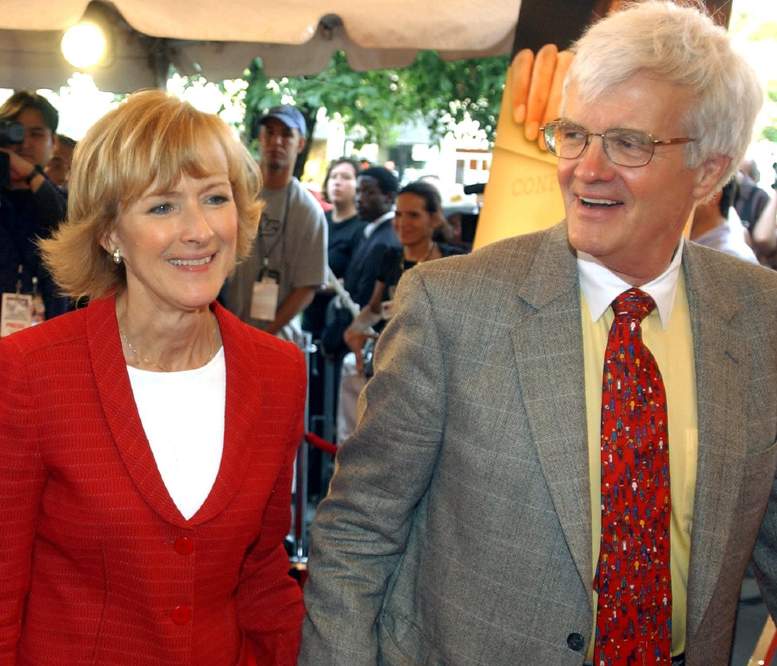 Remarkably, Al first glimpsed her feet while the pair of them were operating separate booths. A fortuitous move to the capital led to the pair of them eventually going on a first date. Three years later, and they were tying the knot. Presently, the couple has three children together. Their oldest son, Jeffrey, is 41-years old. Benjamin is the second born and is 35. Finally, we have their only daughter, Lauren, who will turn 33-years old this year.
Judy Woodruff's Son Jeffrey is Disabled
Judy Woodruff's son Jeffrey had to contend with a case of spinal Bifida when he was a newborn baby. This condition is a birth defect that arises when the spinal column is not completely developed. In an interview, Woodruff revealed that she first had about her son's condition one month after he was born. Jeffrey did not let his medical condition stop him from being an athlete. Apart from being an active swimmer, he even hit the slopes from time to time.
Things took a turn for the worse while he was a ninth-grade student at Sidwell Friends. A routine yearly scan revealed a slight complication. On his doctor's advice, they scheduled Jeffrey for surgery in order to replace the shunt responsible for draining fluid from his brain.
Unfortunately, the procedure left him severely brain-damaged and disabled. He could no longer walk. Moreover, he had lost all feeling in the right part of his body. The damage was so extensive that he couldn't even open his right eye. In order to care for her son, Judy had to limit the amount of time she spent at work in order to make the trip to Kennedy Krieger Institute.
This is where Jeffrey's family provided him with frequent care. Despite his disability, Jeffrey joined St. Andrews Presbyterian College, an institution that was able to provide around-the-clock care for disabled kids.
Lauren Hunt: Judy Woodruff's Daughter
Judy and her husband Al adopted Lauren from Seoul South Korea back in 1989, when she was only three months old. In an interview, Judy talked about how she and her husband Al waited for Lauren at the airport.
She arrived with a social worker named Mr. Hong. Judy went on to add that Lauren quickly acclimatized to her new environment. 2019 marked an important phase in Lauren's life as she graduated with a Postgraduate Degree in Social Work. After attaining her license, she was finally ready to start her career in the same field. Other than that, Lauren is also a mother. She has a son named Kai.