Stephanie Gosk is a news correspondent and television personality. She currently works with NBC News, which, is a News Conglomerate located in New York. Other than that, Stephanie has also featured on The Rachel Maddow Show and the Golden State Killer expose.
Remarkably, Gosk is also a human rights activist who spent a considerable amount of time working for the Peace Corps. She was part of the group that went to the Dominican Republic to do some volunteer work. Explore a few more facts about Jenna Wolfe's wife, Stephanie Gosk.
Who is Stephanie Gosk?
Stephanie Gosk is a journalist who first broke into the business as an off-air reporter and desk assistant with NBC. Stephanie reportedly attended Georgetown University, where, she received her undergraduate degree in Economics by the end of her tenure.
The very first major story she covered was the American presidential election at the turn of the millennium. From then on, her time with the network would see her cover world news stories such as the death of the most wanted man in the world at the time, Osama Bin Laden.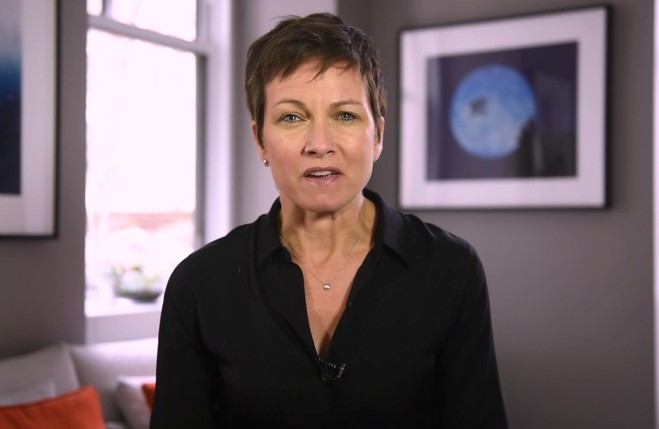 Additionally, Gosk was also at the helm of major events Orlando nightclub shooting incident where several gay men were the victims.  Over the years, Stephanie grew into a respected investigative journalist. In 2014, she'd even examine some of the security threats uncovered before the London Summer Olympics.
One of the latest stories she covered was on the COVID-19 Vaccination. A study conducted by NYT revealed that several parents in the area were not exactly keen on the idea of their children getting vaccinated. Gosk reported that nearly 26% of parents in the area questioned the validity of the vaccines provided by the government.
Gosk's career has not gone unnoticed. Back in 2001, she was on the shortlist of nominees for the Emmy Award for Outstanding Coverage of a News Story. She was up for the same award again in 2016.
Age and D.O.B.
Stephanie Gosk was born on April 17th, 1972, in New Hampshire, in the town of Londonderry. What this means is that she turned 51 years old a few months ago.
It also makes her two years older than her wife. During Gosk's last birthday, Jenna and their two daughters organized a lovely family dinner for her.
Life as Jenna Wolfe's Wife.
Stephanie is the wife of news correspondent and personal trainer Jenna Wolfe. The two of them reportedly met while they were both employed as news correspondents. Moreover, they start seeing each other secretly in 2012.
It would take a full year before they publicly came out and revealed that they were in a relationship.
In a statement made in March 2013, the couple revealed that not only were they married but also expecting their very first child. Subsequently, Harper was born on August 21st, 2013, and is 8 years old already. Her sister, Quinn, was born the very next year, February 4th, 2014.
Net Worth and Income
Sources say that a majority of NBC News correspondents make anywhere between $150,000 to $200,000. Since Gosk is an experienced journalist, we can assume that she falls on the higher end of that margin.
Other than that, she also earns more money from featuring on other new shows on different networks.
This includes the Nightly News with Lester Holt. Moreover, Stephanie has also served as a producer on multiple news shows on her network. Lastly, she has also been the host of the show Killer Motive since 2019. As of 2021, Stephanie Gosk's net worth is $2 million.
Stephanie Gosk Haircut
Presently, Gosk has a short, stylish pixie cut, which enhances all of her facial features.  Judging from her posts on social media, we can conclude that Stephanie has had this haircut since 2016. We should also point out that most gay women prefer to adopt this type of hairstyle.
Her Social Media Activity
Like most journalists, Jenna Wolfe's wife Stephanie Gosk is almost exclusively active on Twitter, where she 48.5K followers. True to form, most of her posts are re-tweets on major news stories.
Back in February for instance, Stephanie covered a major story where several health officials raided a clinic in Georgia. It left the community completely vulnerable as the plan to inoculate Elbert County against COVID-19 was put on hold.