When a reporter asked the former First Lady Laura Bush back in 2005 about her daughter Jenna Bush's boyfriend, the first lady said that her daughter's relationship with the guy does not seem serious. But years later, the first lady's assumption turned out wrong.
Jenna Bush Hager, the host of the NBC program Today married MBA graduate Henry Chase Hager since 2008 which means they recently celebrated their 15th anniversary as of 2023.
The Hager couple is now enjoying their lives to the fullest with three beautiful children. From meeting during the election and being a married couple, Jenna and Henry's marriage has many stories to tell.
Jenna Bush Hager and Husband Henry Met During Her Father's Presendital Campaign in 2004
When Jenna's father, former President George W. Bush, decided to run during the 2004 presidential election, Jenna did not want to get involved. However, she chose to be involved in the 2004 campaign to support his father, which was one of the best decisions.
During the 2004 campaign, Jenna met his husband, Henry Chase Hanger, who worked with his father during the 2004 campaign. They started as friends during the campaign and ended up being a couple by the Inauguration. Jenna and Henry were inseparable.
People see them together at almost all public events like the Inaugural party and anywhere they can be. Jenna and Henry formally announced their relationship on their appearance at the White House Dinner for The Prince of Wales and The Duchess of Cornwall in 2005.
They got engaged in 2007, but Henry asked permission first from former President George Bush before asking Jenna's hand for marriage. The proposal is as surreal as the view when Henry pops the question while watching the sunrise on top of Cadillac Mountain in Acadia National Park.
Jenna and Henry tied the knot on May 10, 2008, at the secluded ranch of the Bush family in Crawford, Texas. The two are still happily in love with each other after 15 years of marriage.
About His Parents
Henry Hager is the son of Margaret Hager and the late John H. Hager. His father John was the former Lieutenant Governor of Virginia.
We have also known John as a former assistant secretary in the Department of education during former President Bush's (Henry's father-in-law) second term.
What Does He Do For a Living?
As for education, Jenna's husband Hager has a bachelor's degree with a major in Science from Wake Forest University. Later he thought of changing his major subject to business and gained his MBA from the University of Virginia's Darden School of Business.
After the completion of university life, Henry started his career as a white house assistant in 2001 but left the job years after to work for the Bush-Cheney Presidential Campaign. While he was working for Bush's Presidential campaign he held the position of Deputy Operations Manager.
He had to utilize his business degree somewhere, right? After changing two jobs, in 2011, Jenna's husband finally landed a job as a director of Kohlberg Kravis Roberts. There he focused on energy and infrastructure. Henry is now the Managing Director of a private equity firm Waterous Energy Fund.
Children
Fiver years after marriage, 0n April 13, 2013, Jenna Bush and her husband Henry announced the happiest moment of their lives. They were expecting the birth of their first daughter, Margaret Laura "Mila" Hager.
Two years after their firstborn, Poppy Louise, their second daughter, was born on August 13, 2015. Finally, they had their first son and the youngest among their kids, Henry Harold "Hal," on August 2, 2019.
Photos of their home and children are usually the content of Jenna's Instagram post.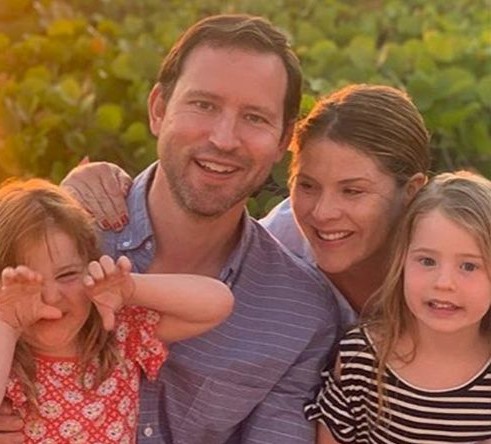 Jenna Bush Hager Salary and Net Worth
Jenna surely has made a lot of success in terms of fame and earning as a journalist. With her work as a co-host in the NBC morning program Today, Jenna earns approximately $4 million per year. Even after paying taxes and bills and maintaining a celebrity lifestyle, Jenna Bush saves almost half of her salary every year.
According to celebrity net worth, Jenna Bush Hager's net worth is $14 million in 2023.
On other hand her husband Hager's net worth and salary are unknown. Well, there are plenty of online websites making their own online guesses, let us assure you, it's nothing but a blind estimate.