Erin Burnett is one of the prominent CNN reporters and a former CNBC journalist who made her mark in journalism. Fans love Burnett's practical approach to conducting interviews and handing out the news.
The mother of three and wife of Citibank's David Thomas Rubulotta grew up on the rural side of Mardela Springs, Maryland. However, as she grew up, Burnett gained exposure through appearing in various news channels.
With almost two decades in journalism, Burnett's worth has touched the skies.
Career
It seems that Burnett was meant to be an anchor after all. While Burnett was attending The Salisbury School, her elementary school friends predicted that she would become a talk show host.
Moving forward, Burnett graduated in 1994 from a boarding school called St. Andrew's School. Later, Burnett attended Williams College to excel in the political economy. Burnett's first line of work was as a financial analyst in New York City's Goldman Sachs.
However, Burnett wanted to work for tv shows, and she tried her luck writing to the former CNN host Willow Bay about her desire to write for Bay's show. In a couple of weeks, Burnett got her writing gig at CNN.
Bloomberg TV
Later, Burnett finally got her role in front of the camera by working for Citigroup as the vice president. She was a content developer, stock editor, and anchor. Likewise, Burnett anchored In Focus and Bloomberg On The Markets for Bloomberg TV in 2005.
CNBC
Before Burnett could get into CNBC, she interviewed the network's former chairman, Bob Wright. the CNBC staff were impressed with Burnett's way of presenting and immediately hired her in 2005.
For the next six years, Burnett anchored alongside Mark Haines for Squawk on the Street. Not only did Burnett become a prominent CNBC anchor since then, but people also began calling her Street Sweetie.
CNN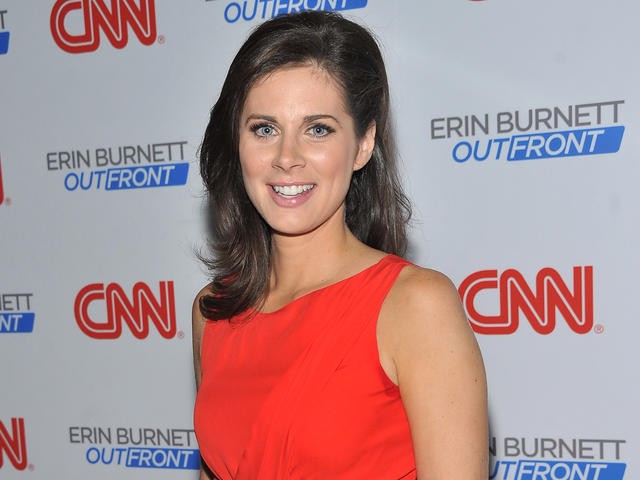 On May 6, 2011, Burnett parted ways with CNBC to rejoin with CNN to boost the channel's ratings. In the process, Burnett also got her show Erin Burnett OutFront which airs at 7 p.m.
Besides journalism, this host of CNN has appeared on the big screens as herself by doing movies like Edge of Tomorrow, The Incredible Burt Wonderstone, and Consolation.
Salary
Erin Burnett is an accomplished journalist with almost two decades of activity and knowledge in journalism. Currently, Burnett is one of the wealthiest people CNN hosts and anchors. Reports claim that Burnett bags in a massive salary of $3 million every year.
A typical CNN reporter generally earns an average of $68k a year which can go up with experience and longevity. Previously, Burnett made $1 million as a reporter for CNBC.
Net Worth
Similarly, Burnett has numerous luxurious collections of assets that make her worth $20 million as of 2021. Also, Burnett is one of those top anchors with the highest amount of worth.
On the other hand, Burnett also shares her husband's share of worth $12 million.
House and Cars
Erin Burnett resides in her luxurious apartment in Manhattan, New York, situated close to the Lincoln Center in Central Park.
Burnett's apartment is located in an area with tons of amenities for the residents, such as a community swimming pool, fitness club, residential lounge, and parking space.
Talking about the condo itself, it contains two bedrooms and bathrooms with high ceilings, hardwood floors, and marbles in the bathroom. Likewise, there is a convenient breakfast bar in the kitchen and a spacious room for the master bedroom.
Burnett has been renting this apartment for a figure of $13,200 every month. Likewise, Burnett drives a stylish SUV.
Body Measurement
The host of CNN's Erin Burnett OutFront has a decent height of 5 feet and 7 inches (1.69 m). Similarly, Burnett has put on much weight ever since giving birth to her third child in 2018. As of 2021, Burnett weighs almost 61 kgs (134 lbs).
Likewise, the body measurement of Erin Burnett reads 36.1 inches of breast, 36 inches of hips, and 25.8 inches of around the waist.
Age and DOB
Erin Isabelle Burnett's date of birth is on July 2, 1976. The youngest daughter of the Burnett family is 45 years old as of 2021. Burnett shares three elder sisters, namely Mara and Laurie.