Chris Wallace is an American journalist, reporter, and anchor. He has worked for several major television networks, including NBC, ABC, and currently, Fox. Read this to know Chris Wallace Salary and his net worth details.
Chris Wallace Wiki.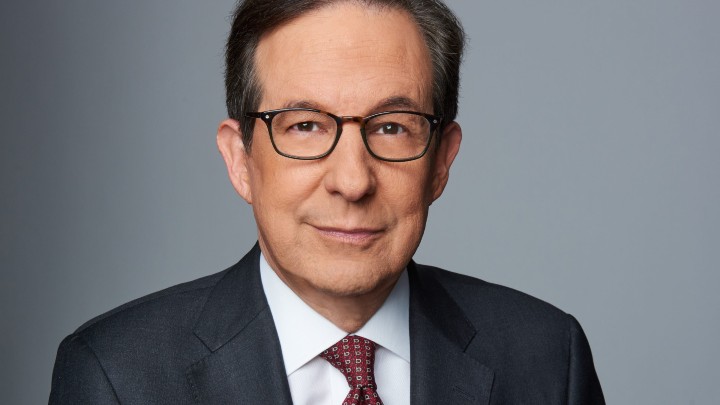 Christopher Wallace was born on October 12, 1947, to Norma and Mike Wallace. His father was the eminent reporter for the CBS show 60 Minutes.
Chris was born in Chicago, Illinois, and raised in Connecticut when his parents divorced. In Connecticut, Chris attended Hotchkiss School in Lakeville. Furthermore, Chris is an alumnus of the prestigious Harvard College, where he earned his B.A.
At Harvard, Chris was in charge of the student-run radio station, WHRB-FM. However, his first on-the-job experience was as a reporter for The Boston Globe. Furthermore, he also reported for CBS's Chicago affiliate, WBBM-TV.
Chris's career gained traction when he landed a job at WNBC-TV, NBC's New York affiliate, in 1975. After 14 years with the local station, Chris was promoted to NBC's Washington headquarters. Subsequently, he reported for NBC News, the Today show, and Meet the Press.
Chris left NBC for ABC News in 1989. During his nearly 15 years there, Chris was a reporter for Primetime Thursday and an occasional host on Nightline.
Since 2003, Chris has been with Fox News. He has since been the long-standing host of Fox News Sunday. His first two Biden vs. Trump Presidential Debates coverage was among the highest-rated shows on cable television. The debates routinely surpassed over 18 million viewers.
Chris also formerly moderated the 2016 Presidential Debate between Hillary Clinton and Donald Trump, raked in similarly high viewership numbers.
Chris has been the resident political correspondent since 2020, covering almost all major political events. Despite considering himself a Democrat in a right-leaning TV network, Chris remains impartial in his coverage, perhaps why his interviews with former President Donald Trump received praise from both political camps. Furthermore, Chris also held his own against the Russian President Vladimir Putin in a 2018 interview.
Chris has received several industry awards for his decades-long career in the service of unbiased journalism. He has won three Emmy Awards, the Peabody Award, and the Sol Taishoff Award, to name a few.
Wife and Children.
Chris is married to Lorraine Martin since 1997. He was previously married to Elizabeth Farrell, with whom he fathered four children. Furthermore, his blended family consists of Lorraine's two children from her previous marriage and six grandchildren.
Chris Wallace Salary
Fox News anchor Chris Wallace makes an annual salary of $7 million each year. His current Fox News contract was penned as recently as 2017 and carries him through the next couple of years.
Currently, he is the lead anchor of the long-running Fox talk show, "FOX News Sunday." He has been with Fox News since 2003 and is one of the most high-profile and longest-tenured Fox News employees.
As such, Chris is one of the highest-paid employees at Fox. In comparison, an employee at Fox News generally makes around $74,000 per year.
Net Worth
According to CelebrityNetWorth.com, Chris Wallace has a net worth of $25 million. One of the most eminent journalists in the world, Chris has worked for most major TV networks. In his nearly six decades in broadcast journalism, Wallace has held NBC, ABC, and Fox positions and received all major industry awards.
Home.
Chris Wallace owns several properties and homes. In 1997, Chris and his newly-wed wife Lorraine purchased a $1.1 million 5,000 square-foot home in Washington, D.C. Adjusted at today's price, the property fetches a whopping $4-6 million.
Furthermore, the couple also owns a home in Annapolis, Maryland. The waterfront property serves as their vacation home. For many years, the Wallace family had an oceanfront home in Martha's Vineyard, off the coast of Massachusetts.
Is Nicolle Wallace Related to Chris Wallace?
Nicolle Wallace and Chris Wallace might share the same last name and hold similar jobs, but they are not related in any way. In fact, Nicolle Wallace was born Nicolle Devenish. She only got her last name from her now-ex-husband, Mark Wallace, an American businessman, and lawyer. Furthermore, as far as records show, Chris and Mark Wallace are not related either.
Besides not being related to one another, Nicolle and Chris also fundamentally disagree on politics. Chris identifies as a Democrat, while Nicolle considers herself to be a Republican.