Chris Cuomo is a TV journalist who is the current host of Cuomo Prime Time which airs on CNN during weeknights. Chris worked for ABC News as co-host for New Day and 20/20 before moving to CNN. Read this to know Chris Cuomo's wife and married life. Also, his net worth and family.
Career
Chris Cuomo started his journalism career with minor reporting duties at MSNBC, CNN, and CNBC. He was also a reporter for Fox Files on Fox Broadcast Network and Fox News. His job included the coverage of various controversial issues affecting society. Chris was also the political analyst on Fox News.
When he joined ABC, he became the co-anchor of 20/20. One of his reports featured heroin addiction. He created an in-depth report on this topic that spanned for one year. Chris's stories showed how heroin addiction is affecting society. Some of his lengthy pieces have uncovered issues such as the school recruiter for-profit and the faulty BMW models. In addition, his investigative reports have revealed issues in society that have otherwise been ignored, such as homeless teens.
From 2006 to 2009, Chris Cuomo was the host of Good Morning America. He traveled all over the world, covering the latest events. At times, he went undercover to provide his viewers with an in-depth report on the fight against terrorism. He took on risks as an undercover investigative journalist in Iraq, Pakistan, and Afghanistan. Chris roamed these war-stricken areas with the troops, risking his life to get a good story.
On one of his trips to Iraq, the convoy he was riding with was hit by an IED. He was lucky to come out of it unscathed. Back in America, he covered dangerous shootings such as the ones that occurred in Fort Hood, Pennsylvania Amish School, and Virginia Tech. Chris Cuomo also covered disasters such as the collapse of the Minneapolis Bridge, the Sago Mine disaster, and hurricane Katrina.
Chris Cuomo also featured news programs on his website www.chriscuomo.com.  His online news programs were Focus on Faith and The Real Deal. Chris also appeared on ABC News Now, the digital outlet of ABC News. From all his successful career and gigs, Cuomo has made himself a hefty sum of wealth.
Chris Cuomo Today: What Is He Doing?
Journalist Chris made the big move to CNN in 2013, where he co-hosted its morning news program. He was also the field reporter on the show Piers Morgan Tonight. In 2018 he moved from his morning show New Day to primetime as host of Cuomo Prime Time. Chris debuted his documentary series entitled Inside with Chris Cuomo in 2017. He crossed over to radio in 2018 when he hosted the radio show Let's Get After It, a 2-hour program that aired on weekdays.
Age and Birthday
Chris was born Christopher Charles Cuomo. His birthdate is August 9, 1970. And he was born in the city of New York. Chris is now 53 years old.
Yet, for a guy who has already celebrated his half-century birthday, Chris remains fit and active. His secret is constantly being active and eating healthy.
Religion, Nationality, and Ethnicity
Chris Cuomo is a full-blooded Italian, with both his parents coming from pure Italian origins. His grandparents on his paternal side originated from Tramonti and Nocera Inferiore. On the other hand, his grandparents on his maternal side are from Sicily.
Chris was raised in a Catholic religious home. He is a practising Roman Catholic, and he got married in a Catholic ceremony. Chris openly practices Catholic traditions such as the marking of the forehead on Ash Wednesday. He was seen on television with a black cross marked on his forehead.
The celebrated news anchor is Italian by blood, but he is an American by birth. He was born in the city of New York, in Queens, to be exact.
Chris Cuomo Education: Where Did He Go To College?
Chris Cuomo finished his undergraduate studies at Yale University. But before that, he attended high school at the Immaculate Conception School. He completed his Law degree in 1995 at the Fordham University School of Law. Cuomo is a licensed lawyer.
Salary
The lawyer and journalist, Chris Cuomo, earns a yearly salary of $6 million from his various shows on CNN. He appears on Cuomo Prime Time, The New Day with Chris Cuomo and Alisyn Camerota, and Inside Evil with Chris Cuomo. Chris is one of the top journalists on television today.
Chris Cuomo Net Worth
CNN Journalist Chris is one of the highest-paid television journalists today, with a net worth of $12 million in 2023. His worth has increased through the years as he gained fame in his field.
He is known for his fearless reporting and comprehensive investigative reports. Chris is also very opinionated on issues about social and political events. His real estate properties have also added to his net worth.
He owns a multi-million dollar house in Southampton and an equally expensive apartment in Park Avenue, New York.
House
The successful TV journalist currently resides in New York City. He and his family live in a 7-bedroom multi-million dollar apartment located in the high-end district of Park Avenue. It was originally built in the 1920s. Chris and his wife purchased the posh apartment in 2011 at $2.9 million. The apartment is worth a lot more these days with the value appreciation of real estate through the years.
The Cuomo family also owns another home in Southampton. The elegant 5-bedroom, 4-bathroom home sits on a 3,000 square foot property. Hedges surround the property to maintain the privacy of its occupants. It has an immaculate lawn dotted with full-grown trees, and it also has a swimming pool.
The Cuomos initially brought the property at $1.3 million. In 2019, they sold the beautiful home for $2.9 million. This was the same home where Chris Cuomo and his family battled coronavirus in 2020. While recovering from the virus, Chris filmed for his TV show from the basement of his Southampton home.
TV Shows
Chris has had a long career on television news and has appeared on countless shows through the years. He has also transferred from different networks before finally settling on CNN, where he has spent the last few years. The current shows of Chris on CNN are Cuomo Prime Time, The New Day with Chris Cuomo and Alisyn Camerota, and Inside Evil with Chris Cuomo.
Books
The Philosopher Queen: Feminist Essays on War, Love, and Knowledge (December 2002)
This compilation of monologues and essays centers on the profound questions about science, politics, race, and gender. Cuomo establishes the idea that everything in this world is only partially true. However, he states in his book that what is definite is the search for the truth. The book challenges the reader to question the world around him. Cuomo creatively entwines storytelling and philosophical analysis. He has managed to write a book that is entertaining yet deeply philosophical.
The Feminist Philosophy Leader (August 2007)
The 912-page book is a comprehensive collection of feminist philosophy. It features 55 different writings on feminist philosophy. The book also encompasses different perspectives on the subject. It attempts to provide the readers with views coming from different cultures.
Deep Denial (January 2022)
The book analyses the revelations that have been exposed during the administration of President Trump and the pandemic. Cuomo takes an in-depth look at the character or the lack thereof of the American people. He looks into the strength and weaknesses of the country as it went through the pandemic and the Trump administration.
Income from Como's book sales adds to his net worth.
Family
Chris Cuomo married his wife Cristina Greeven Cuomo on November 24, 2001. The wedding took place in Southampton, particularly at the Sacred Hearts of Jesus and Mary. In addition, it was a Roman Catholic wedding attended by people closest to their hearts. The wedding was a memorable one because the bride arrived fashionably late. Her tardiness caused some of the wedding parties to worry, and that included the groom.
Cristina is successful in her career as a businesswoman. She owns the wellness magazine Purist that she created in 2017. Her successful business is run and operated right in their own home. This may be the secret to how Cristina has successfully balanced her career and family life.
The Purist magazine has a print and digital version. Their recent issues focus more on how to cope during the pandemic. They also provide recipes that you can cook during quarantine. These recipes are easy to make with the ingredients commonly found in your pantry. Purist also provides tips on coping psychologically to maintain a positive outlook amid the health crisis.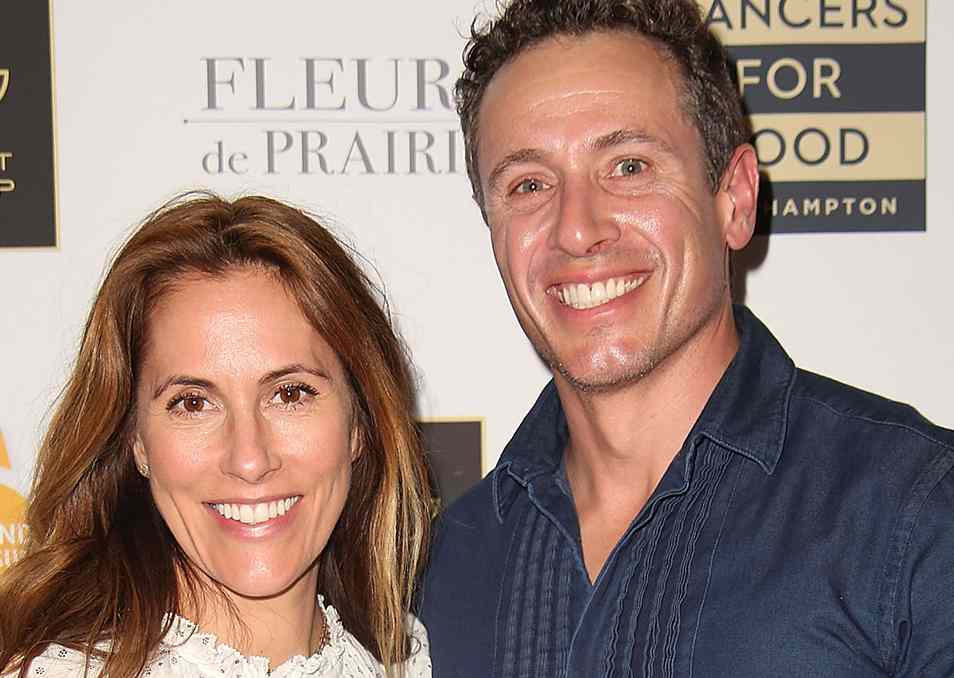 Chris is the youngest of the Cuomo brood. His mother is Matilda Raffa Cuomo, who is an educator and women's rights advocate. In addition, she is the founder of the non-profit organization Mentoring USA. In 2017, the National Women's Hall of Fame inducted Matilda.
The father of Chris is Mario Matthew Cuomo, who was a past governor of New York. Mario Cuomo was a lawyer like Chris and was the 52nd New York governor. He sat in the office for three terms in 1983 to 1994. Before becoming governor, Mario Cuomo also served as Lieutenant Governor and New York Secretary of State. When he failed to win in his fourth term, he returned to his law practice at the Wilkie Farr & Gallagher law firm in New York. The Republican George Pataki defeated the Democrat governor.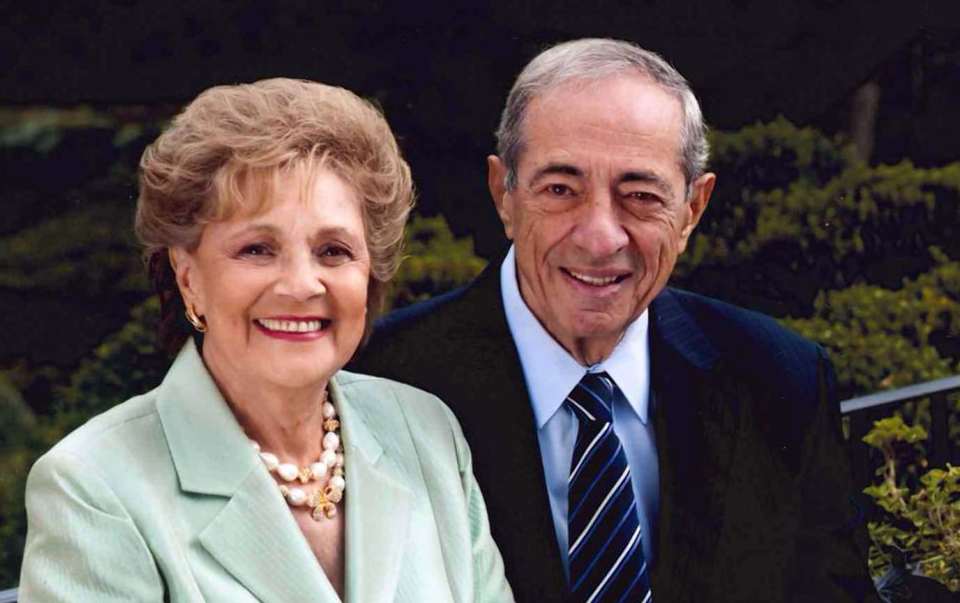 Cuomo is the fifth of the Cuomo siblings. The firstborn is Margaret, who was born on March 29, 1955.
She is a well-known radiologist and physician. Margaret is an author and advocate of cancer prevention. Additionally, she co-founded the Italian Language Foundation.
The second sibling is Andrew Cuomo, born on December 6, 1957. He is the current governor of New York. He has also served as US Secretary of Housing and Urban Development and NY State Attorney General. Andrew used to be married to Kerry Kennedy, the daughter of Robert F. Kennedy.
The third Cuomo sibling is Maria Cuomo Cole, who was born sometime in 1960. She is the chairperson of Help USA, a charity organization. Maria is also the producer and owner of Cuomo Cole Productions. In addition, she is the wife of the famous designer Kenneth Cole.
The sibling before Chris is Madeline, who was born sometime in 1964. Madeline finished her law degree at the Albany Law School. She specializes in matrimonial law.
Chris and Cristina have three kids together. Their eldest, Bella, is now 19 years old and has a passion for theatrical acting. She has tried her acting and singing skills in the stage plays Mary Poppins and Chicago.
Their second child and namesake of his grandfather, Mario, is now 16 years old. He is a holder of a black belt in karate. Mario has been training since he was eight years old.
The youngest is 13-year-old Carolina. She is fondly called Cha Cha by her family. In addition, Carolina is a gymnast. She has won several competitions, including the Manhattan Classic Gymnastics.
The entire Cuomo family loves the outdoors, so they spend a lot of time hiking, surfing, boating, and skiing. They love any activity that involves sports and nature.
Chris Cuomo Shirtless Hot Body
Cuomo has a very fit body, and he is not ashamed to flaunt it in the TikTok videos posted by her daughter Bella. In one video, Chris is seen getting ready for bed with his equally fit wife, Cristina. The hunky news anchor is flossing his teeth while shirtless.
Chris has worked hard at the gym for most of his adult life to maintain his fit and buff physique. He may appear very serious on television, but he has a fun side. And he is not afraid to flaunt the buff body. He is seen dancing with a sleeveless shirt on in one of Bella's TikTok videos. The father and daughter seem to be having so much fun dancing to the song Money Trees. The video has earned almost a million views in just a matter of days.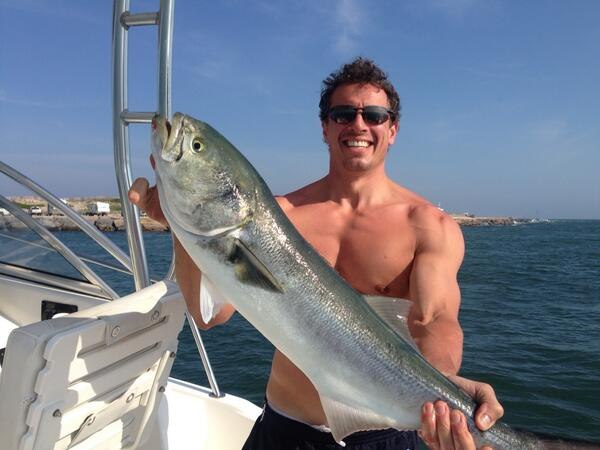 Workout
Chris Cuomo got his fit body from doing CrossFit. He has been doing it for several years. Chris has a very muscular physique, but he does not do any bodybuilding exercises. During the pandemic, he has been posting videos of his workout. He has several workout routines that he regularly does. One of these routines includes push-ups, mountain climbers, and static lunges. He calls this the bodyweight giant sets.
His following workout routine is done with a resistance band or dumbbells. It consists of lunges, lateral raises, and burpees.
Chris also never misses leg day. His leg workout consists of deadlifts, goblet squats, and Bulgarian split squats. Additionally, cardio is also a massive part of his workout regimen. For cardio, he does running and burpees. In addition, Chris loves to have a long jog on the beach whenever he gets the chance.
The fitness buff also does a quick workout throughout his day. This consists of 10 push-ups, ten sit-ups, and ten air squats. He does this three times a day. Chris also believes in progression, so he aims to add more repetitions gradually. Additionally, he also shuffles his workout routine to keep it interesting.
Height and Measurement
Chris Cuomo appears tall on television, and he is tall in person. He stands at 6 feet and 2 inches tall. His vital statistics are 44-34-38.
The muscular arms are the first thing that catches the eye when Chris takes off his business suit. Many fans had noticed his well-shaped arms when he appeared on television wearing a short-sleeved T-shirt. His arms are indeed muscular, and his biceps measure at 16 inches.
Weight
The fit and buff news anchor weigh 82 kg, which is ideal for a man of his height. He maintains his perfect weight with his CrossFit workout and a healthy diet.
Chris stays away from carbs as much as possible. His diet consists primarily of proteins and healthy fats. In addition, he eats a lot of vegetables and fruits.
 How To Contact Chris Cuomo?
i. Facebook
Chris has a personal Facebook. And he also has an official Facebook page that has 470671 likes and 703,000 followers. He is very active on Facebook and often posts his thoughts on current issues. Chris also interacts with his followers in the comment sections.
ii. Twitter
Chris is on Twitter under the account name, Christopher C. Cuomo. He is also very active there and even gets into heated discussions with his followers. The most recent one was when he challenged his Twitter followers to name instances where he has shown bias. His followers were quick to point out the cases, such as when he broke quarantine protocols by going out of his home even if he was infected with Covid19. Other followers also pointed out that the news anchor has always been biased regarding his brother, Governor Andrew Cuomo.
iii. Number
There is no listing of Chris Cuomo's number. This is to protect his privacy, just like any other celebrity would do. Fans who want to reach him may do so through his Twitter and Facebook page.
iv. Email
The email address of Chris Cuomo has been kept private. His email is exclusively for official correspondence, so it has not been made public.
Ratings
Cuomo Prime Time has always been one of the top-rated shows on CNN. However, the ratings have plummeted at the beginning of 2021. The show has a usual viewer of over 5 million, but in January 2021, it dropped to 3 million and then 2 million. This was after the controversy that involved Governor Andrew, the brother of Chris. The two appeared on the show together during the pandemic and have garnered extensive viewing. Fans found their brotherly banter on-air endearing and hilarious.
However, the governor got involved in a sexual harassment scandal where several women accused him of inappropriate sexual advances. He advised his brother on how to respond to the allegations against him. This dragged Chris into the scandal. This sparked an angry reaction from his viewers that resulted in the plummeting ratings of his show.
CNN decided to do some damage control by declaring in the statement that it was very inappropriate for Chris to coach his brother on how to address the sexual harassment allegations. On the other hand, Chris has announced that he will not be covering the ongoing investigation on the controversy surrounding his brother.
Chris Cuomo Fishing
Fishing is one of the favorite activities of Journalist Cuomo. He shares his love for fishing with his wife and three kids. The entire Cuomo family often goes on fishing trips during holidays and whenever they have the time. The doting father has taught all of his kids how to fish. Chris also loves to go fishing with his brother Governor Andrew. The two spend a lot of time fishing together. They brag about who catches the biggest fish.
Golf
People often mistake Cuomo for the swing coach of golf superstar Tiger Woods. This is because he has almost the same name as the renowned golf coach. Tiger Woods' coach is Chris Como, whose name is very similar to the CNN news anchor.
However, Chris Cuomo also loves golf but only as a player and not as a coach. He enjoys a game of golf from time to time.
Scandals and Controversies
Chris Cuomo has been involved in controversies throughout his career as a journalist. But his most recent and perhaps biggest scandal is the one involving his brother Governor Andrew Cuomo. The Washington Post reported that Chris was involved in the strategic planning on how the governor will address his sexual harassment allegations. There was a series of calls where he coached his brother and advised him not to resign.
Another past controversy involving Chris was in 2020 when Covid19 infected him. At that time, New York was one of the hot spots for the virus, with hundreds dying of the virus each day. The hospitals were at full capacity, and there was a long waiting list for swab testing.
However, Chris and his family got the special treatment courtesy of his governor brother. A physician went to their Southampton home to conduct the swab testing. They did not even have to leave their home while the ordinary citizens had to wait in line for hours just to get tested for Covid19.
When he recovered from the virus, he again involved himself in another controversy. He violated the distance where one is allowed to venture outside his home during quarantine. A cyclist was the one who saw him and called his attention about his violation. This resulted in a heated altercation between the news anchor and the cyclist. The cyclist ended up filing a police report about the incident.
Another of his quarantine violations was when he stepped out of his home without a mask. He has often scolded Republicans who are not wearing masks and conducting super spreader events. However, he ended up violating the Covid19 safety protocol.
In 2018, an audio recording of Chris Cuomo coaching Michael Cohen, the ex-attorney of President Trump, before his scheduled interview on CNN.
FAQ
Which Political Party Is Cuomo?
Chris Cuomo is affiliated with the Democratic Party. He is very open about his political affiliations. He often criticizes the Republicans on his show or social media.
Is Chris Cuomo Fired From CNN? What Happened?.
CNN did not terminate Chris Cuomo even after the scandal involving him during the early part of the year. The news network condoned his participation in the strategy planning amidst the sexual harassment scandal involving his brother. The news anchor has also apologized for his actions.
Is Chris Cuomo On Vacation?
Chris Cuomo is currently back on the news desk. Although, he did take a week-long vacation in March after the sexual harassment scandal of his brother broke out. Chris and his family went on a spring break vacation at an unspecified location. The news anchor took a break from all the controversy and spent some time with his family. He is and foremost a father and husband despite his busy career.
Is Chris Cuomo Related To Andrew Cuomo?
Andrew Cuomo, the New York Governor, is the older brother of Chris. They have three other siblings. Their father, Mario Cuomo, is also a former Governor of New York.
Is Chris Cuomo A Lawyer/Attorney?
Chris Cuomo graduated with a Law degree from Fordham University. He was a lawyer on Wall Street before he became a news correspondent. Chris has not practiced Law ever since he began working as a television journalist.
Is/Was Chris Cuomo Sick? His Current Health Update
Cuomo is now in perfect health and even posts videos of his intense workouts. However, in 2020 he caught a few symptoms of Covid19.
He had a fever that lasted for two weeks, and there was a slight difficulty in breathing. The news anchor battled it out with the virus in the basement of his home.
It was a tough two weeks for Chris, and he even came to the point that he had hallucinations. Eventually, he recovered, but he lost 13 pounds in the process.