David Begnaud is an American journalist and reporter for CBS News. He has worked for CBS in some capacity or another since 2001. Currently, he is the Lead National Correspondent for CBS's morning show, CBS This Morning.
David Begnaud Wiki
David Begnaud was born on June 13, 1983, in Lafayette, Louisiana. He only recently turned 40 years old. Born into a Catholic family, David's parents enrolled him in Teurlings Catholic school.
To further elaborate on his devout Christian upbringing, David served as a Eucharistic minister and altar boy.
David has lived with Tourette's since he was six. He admits that he succeeds, not despite his condition but because of it. His condition motivated him to put himself out there and get into journalism.
Education and Career
Eventually, David broke out of his parents' shadow and enrolled in the University of Louisiana at Lafayette. He subsequently graduated in 2005 with a bachelor's degree in general studies.
David began dabbling in broadcast journalism straight out of high school. His first job was a part-time reporting gig at KLFY NEWS 10, CBS's Lafayette affiliate. He ascended the ranks into a full-time reporter and subsequently lead anchor of their morning program.
Following his graduation, David left KLFY and joined KSLA, CBS's Shreveport affiliate. After two years at KSLA, David moved to California in 2007 and joined KOVR-TV, CBS's Sacramento affiliate.
Subsequently, David landed a job at the leading CBS News network in 2014. He began as a local correspondent based out of Miami. In early 2017, David relocated to Dallas, Texas, and works as the Lead National Correspondent for CBS's morning show, "CBS This Morning."
In that capacity, David lends his insights on several of original CBS programming, including the "CBS Evening News," "CBS Sunday Morning," and "48 Hours," to name a few.
Additionally, since June 2019, David has been the lead anchor for "Reporter's Notebook," on CBS Radio.
Besides that, David worked for a year for Larry King's TV network Ora TV, from 2013 to 2014. In addition, David also branched out into entertainment and celebrity news for a brief spell from 2014 to 2015 for Entertainment Tonight.
David is somewhat of a hero in Puerto Rico. He was in the trenches when Hurricane Maria tore through Puerto Rico in September 2017.
He remained on the ground and broke several news stories, which, in turn, saved the lives of thousands. For his heroics, David was awarded the George Polk Award in Journalism.
David Begnaud is Gay
David Begnaud publicly came out as gay on June 24, 2018, via Twitter. He posted a picture with his partner, Jeremy, with the caption, "Reporting the truth includes my own," and the hashtag #happypride.
While talking to Washington Blade in 2018, David revealed that he came out as gay to his parents a decade before his public reveal.
Coming from a strictly religious background, David's parents had trouble reconciling their religious beliefs with their son's sexuality. Nonetheless, his parents were, if not anything, understanding and accepting of his sexuality.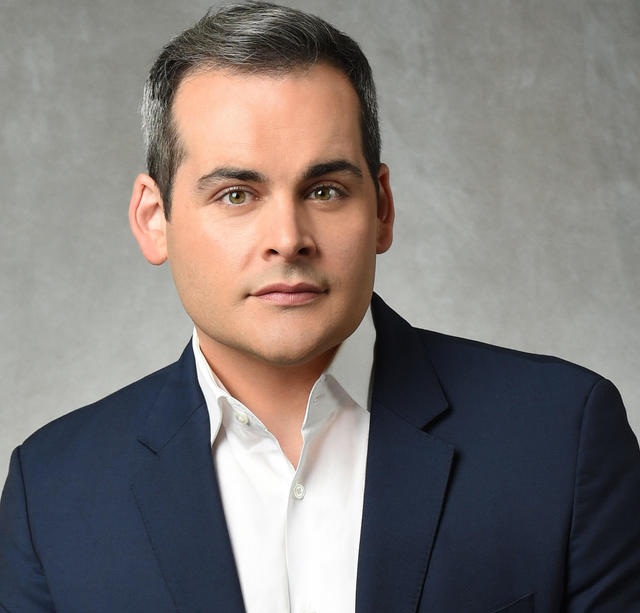 David Begnaud Partner/Wife
David Begnaud currently resides in Manhattan, New York, with his longtime partner, Jeremy Tardo. They have been together as far back as 2011. Despite this, they have not tied the knot.
Jeremy Tardo is a Hollywood hair colorist and editorial stylist from New Orleans, Louisiana. He has styled celebrities like Jared Leto, Miley Cyrus, Miranda Kerr, Mel B, and Katie Cassidy, to name a few. Furthermore, Tardo has contributed to lifestyle and fashion magazines like Vogue, Glamour, and Harper's Bazaar.
David and Jeremy are proud "daddies" to Paddington Boricua, their Labradoodle pup. Paddington has his own Instagram account, with 17.6k followers.