Charles Payne is a Wall Street analyst, businessman, and TV host. He has primarily earned recognition as the host of the famous Fox Business Network's talk show titled Making Money with Charles Payne.
Moreover, he is also known for his appearances in several other TV shows like Outnumbered (2014-2022), Your World w/Neil Cavuto (2007-2022), and Fox and Friends (2012-2022), etc. From his decades-long media presence, Payne has made a huge fan base who are eager to know about his personal life affairs.
Thus, in the article below, we bring you all the available details of the TV host's married life, wife, Yvonne Payne, and their kids. Also, read to know Charles Payn's net worth, Illness, and health updates.
Who is Charles Payne?
Payne is a renowned TV personality and journalist of American nationality and black ethnicity. He was born in the USA on 15 November 1962, making his age 60 years as of 2022.
Unfortunately, there is no verified information on the web regarding his parents and siblings. However, as per his bio on IMDb, he grew up in the city of Harlem with his single parent.
At 17 years of age, Payne joined the US Air Force and served as a Security Policeman for several years. He was stationed in North Dakota at Minot Air Force Base.
While his two years of service with the Air Force, he enrolled in Minot State University for higher studies and also attended Central Texas College. Regarding his professional career, Payne was passionate about the stock market while he was still a teenager.
It was then he decided to one day work on Wall Street. Then, in 1985, Payne landed a job with an American brokerage firm named EF Hutton.
Similarly, he also worked at Greentree Securities, another American boutique brokerage firm. After gaining years of experience in the industry, Payne founded his own stock market analysis and research company, the name Wall Street Analyst in 1991.
As of now, he still serves as his firm's principal analyst and holds the position of CEO.
A career at Fox Business Network
Payne kick-started his Fox Business career in 2007 as a guest host and contributor for the show Your World w/Neil Cavuto.
After that, in 2012, he began appearing in the role of a panellist on the TV series Hannity. Similarly, his other notable Fox Business appearances are in Stossel (2014), Varney & Company (2013-2018), Mornings with Maria Bartiromo (2018-2020), and Maria Bartiromo's Wall Street (2016-2021), etc.
In July 2017, the reputed Fox Business contributor was suspended following a sexual harassment accusation by the channel's former political analyst Scottie Nell Hughes. The case went to court and was on trial for around two months.
Then, in September 2017, Payne returned to Fox Business and started from where he left off. Although none of the parties disclosed the actual result of the sexual harassment case, Payne's return to the channel suggests he was innocent.
Most recently, Payne appeared on the Fox Business channel in the 9th season of the TV talk show Making Money with Charles Payne. He joined the show as its host in 2014, and after over seven years, he holds credit for 2,097 episode appearances.
Charles Payne's Net Worth and Salary
Per the Celebrity Net Worth web page, Payne's 2023 net worth is valued at a whopping 12 million US dollars. Additionally, the same website has reported his annual salary on Fox Business Network to be approximately $4 million.
The credit for such a huge holding goes to his ongoing TV journalism career of over 16 years. In addition, he also makes impressive income as a financial and stock market analyst and the owner of a stock market research firm.
Charles Payne's Wife Yvonne Payne, and Kids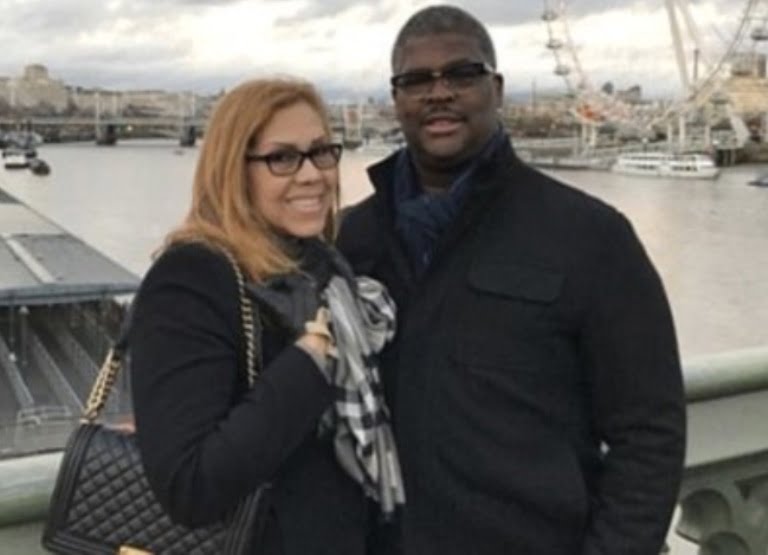 The Fox Business contributor, Payne, married his wife, Yvonne in March 2014. The couple has completed 18 years of marriage and is the parents to their two adult kids.
Unfortunately, Payne is secretive in matters of personal life and children. Thus, there are very few or say, no details available about his wife, Yvonne, and his kids on the authentic web pages.
His Illness and Current Health Update
As of 2023, there have been no official reports on the internet or the media regarding Charles Payne's illness. It suggests the American journalist is in good health condition.