A sports journalist is a sports fanatic that delivers informative, engaging, and sometimes analytical content on different platforms. They can work directly for a television network or offer their contribution directly through newspapers, magazines, or blogs. On the other hand, they can be a free agent and report on several different platforms. Hence, the salary of a sports journalist is based on their contribution and their experience of work.
In all instances, the journalist may be required to watch, listen or attend live sporting events. Their responsibilities range from interviewing players, coaches, research and compiling statistics based on their findings. On average, sports journalist salary ranges between $30,000 and $50,000 a year.
Top 10 Sports Journalists with the Highest Salaries
1. Jim Rome Net Worth and Salary
Jim Rome is perhaps the most prolific voice in sports media. His passion for sports goes back to his college years where he served as the sports director at KCSB-FM, the University's radio. As he progressed through the '90s, he began The Jim Rome Show or The Jungle, currently syndicated on the CBS Network.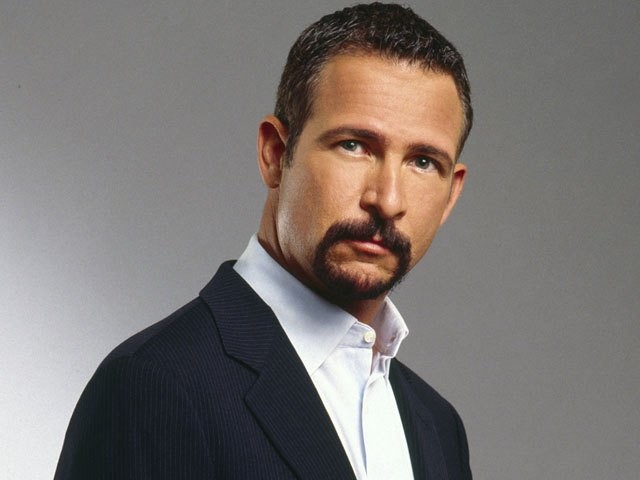 According to current sports statistics, Jim Rome has an estimated net worth of $75 million, stemming from his salary of about $30 million per year. His work reportedly has a reach of over $2.5 million people across 200 stations across the US. Rome's sources of income also stemmed from networks such as ESPN and TSN2, where he hosted Rome is Burning.
2. Tony Romo Net Worth and Salary
Tony Romo is also a former NFL player for the Dallas Cowboys, where he played for 14 years. He was known for breaking down offensive formations as the team's quarterback. Upon his retirement in April 2017, the former athlete got a job at CBS as the lead color analyst. The only difference was that he would break down each team's offensive formations through in-game analysis and predicting pre-plays.
According to reports by Celebrity Net Worth, Tony Romo's net worth is estimated at approximately $70 million, whereas his salary reaches $17 million annually. However, other reports by the New York Post differ and reveal that the former NFL star earns approximately $18 million per year. Some of his other sources include endorsements by brands such as Pizza Hut, Panini, and DIRECTV.
3. Michael Strahan's Net Worth and Salary
Retired American Football Player for the New York Giants, Michael Strahan, is reportedly one of the top paid sports journalists. Growing up in Texas, he curated his love for football and landed a scholarship that began his career in sports. Michael was soon drafted into the NFL, where he played for 14 seasons for the New York Giants. Upon his retirement in 2007, he landed a job at Fox NFL Sunday that ranked him the topmost paid sports journalist.
Michael Strahan's net worth reportedly stands at $65 million from an annual salary of $17 million. He first landed the job at Fox NFL by hosting the show, Pros vs. Joes. A year later, he got another lead role as host on the DIY network. The sports journalist has earned two Daytime Emmy Awards for his contributions on talk shows like Live! With Kelly and Michael.
4. Stephen A. Smith Net Worth and Salary
Stephen A. Smith is adored across the globe for his literature pieces on The Philadelphia Inquirer. Unlike most sports journalists who have physical experience playing the games they report, Smith approached sports through writing. His journalism career began by clerking for his college sports journal. He would later rise to more substantial roles in top-tier companies such as Greensborough News, New York Daily News, and the Philadelphia Inquirer.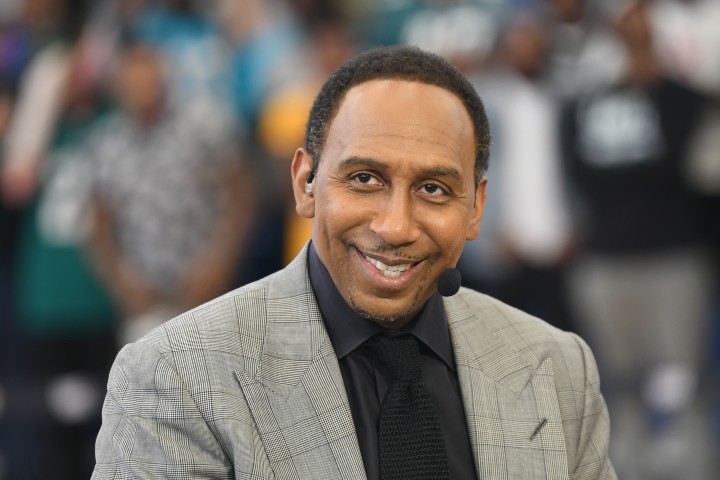 Stephen A. Smith's net worth from his sporting career is estimated at approximately $6o million. On the other hand, his salary is reported $10 million, making him the network's most paid sports journalist since 2003. However, Smith's net worth is just limited to writing and reporting. He's done a bit of acting, too, and some radio work through talk shows.
5. Bob Costas Net Worth and Salary
Bob Costas is a renowned sportscaster who was the face of NBC sports for about 40 years. He got his job at the network in 1980 and left on January 15th, 2019. During his tenure, he won 28 Emmy Awards for his primetime sports show and hosted the Olympic Games from 1992 to 2016. Prior to his calling at NBC, Costas worked for CBS as an NFL and NBA announcer in the later 70s.
Bob Costa's net worth currently holds at $45 million, whereas this sports journalist's salary sits at $8 million per year. Even with his departure from NBC, the sportscaster was still the number one pick for other networks such as HBO Sports, MLB, and the NFL network who hired him. His net worth also credits his work in NASCAR, Thoroughbred racing, and the National Hockey League.
6. Dan Patrick Net Worth and Salary
Dan Patrick is primarily an American Sportscaster and radio personality. Sports channels and networks such as ESPN and NBC have everything to do with his fame. Dan has well over four decades in the journalism industry, with his first gig back in 1983. Additionally, he also identifies as an actor appearing in films, television as well as music videos.
Dan Patrick was the face of ESPN Sports Center for 18 years, up until his departure in 2007. Prior to that, he worked in broadcast journalism for WVUD and WTUE. His career finally kickstarted with CNN and would later continue on ABC and NBC. When he eventually joined the Chicago-based Content Factory to host his syndicated show, Dan Patrick's net worth was $40 million. On the other hand, this sports journalist has a salary of $10 million.
7. Jon Gruden Net Worth and Salary
Jon Gruden is an American NFL head coach for the Las Vegas Raiders and part-time analyst on ESPN. Gruden's professional career in sports started by college coaching at the University of Tennessee. He turned professional by coaching the Green Bay Packers, the Philadelphia Eagles, and NFL's Oakland Raiders. By May 2009, ESPN struck a deal with him to fill the role of their color analyst on Monday Night Football after Tony Kornheiser left. Gruden has since then extended his contract thrice and held the position in full effect.
Gruden's current contract at ESPN also allows him an out in case he wants to go back to coaching. It should see him through 2021 with a salary of $10 million, payable every year. Taking that into account, Jon Gruden's net worth amasses to $30 million. He made most of it during his tenure as a coach for the Oakland Raiders and Tampa Bay Buccaneers.
8. Chris Berman Net worth and Salary
The ESPN Network wouldn't be where it is today if it wasn't for famed American sportscaster Chris Berman. Having worked for the company for over three decades, he hosted several shows during the network's first few years. Other fans also know him for his eccentric catchphrases spread out across different sports in the NFL and Major League Baseball. Berman has been the recipient of several awards through his quirky demeanor and talents, including a star, on the Hollywood Walk of Fame.
In 2017, Chris stepped down from all significant roles in the network. You won't see him hosting sports news anymore, but he still serves ESPN in some vital capacity. As a result, Chris Berman's net worth extends to approximately $30 million, mainly from an annual salary of $8 million. Other sources of income include appearing on television and films such as The Waterboy.
9. Alan Michaels Net Worth and Salary
Alan Michaels made his career on the ABC Network, serving as the host of Monday Night Football from 1976 to 2006. As an all-rounded sportscaster, Michaels reported on all kinds of sports. These included the NFL, MLB, Boxing as well as Olympic Games. His most memorable moments were reporting for the 1972 National League Champion Series, 1985 and 1989 Baseball World Series. Upon his retirement from ABC in 2006, Al made a move to NBC, where he reports.
Al's move to NBC was never a downgrade from his former role.  In fact, he won't be on to anchor Sunday Night Football and a live NBC broadcast of the Superbowl. Additionally, he served as NBC Olympic Daytime host since March 2009 and part-time on the MLB in 2011. As such, Al Michaels net worth streams in at $30 million while this sports journalist has a salary of $6 million per year.
10. Joe Buck Net Worth and Salary
Joe Buck is a seven-time Sports Emmy Award winner and a three-time NSMA National Sportscaster of the year. He got into journalism by landing a job as a reporter for ESPN back in 1989. Joe would later hop onto different networks such as KMOX radio and KMOV radio. He finally cemented his journalism career after landing a job at Fox Sports, where he works to this day.
Joe Bucks's tenure at Fox Sports has seen him report him on Major League Baseball, the NFL, and the NHL. He also anchored a telecast on the United States Golf Association in 2012. Despite receiving heavy criticism regarding his biased reporting, he remains one of Fox Sports' highly talented sportscasters. In fact, Joe Buck's net worth currently tallies at $15 million. This sports journalist has a salary of  $6 million per year.