When it comes to business reporting, Sandra Smith's name is highlighted among the top presenters of Fox News. She has co-anchored TV programs like America Reports, Outnumbered, and many more.
Hailing from Wheaton, she is a graduate of Louisiana State University. The TV host and reporter started her career on Fox News in 2007 and has always been a top performer in the business category.
In this article, we present to you some personal information as well as the career details of Fox News presenter Sandra Smith. In addition, we'll also explore details on her husband, her eyes, net worth, salary, height, and other facts.
How old is Sandra Smith from Fox News?
Sandra took birth in Wheaton on September 22, 1980. This makes the TV reporter 43 years old as of 2023.
Famous Smith is a famous Fox News Reporter Reporting on the Network since 2007.
Born and raised in Wheaton, Sandra completed her primary studies at Wheaton Warrenville South HS. Her father was a floor trader by profession who worked at a popular business Chicago Mercantile Exchange.
After graduating from the Louisiana State University, her reporting and media career officially began. Her first job was that of a Research Associate.
She was involved with Aegis Capital Group back then and served the organization for a couple of years. It was the first step toward her business career where she analyzed retail stocks.
She also made documentation of weekly stock newsletters for the company. Moving forward, she started working at Hermitage Capital Corporation in New York City.
She got the position of a trader at the firm with a new set of responsibilities. Her work included making analyses of portfolios and crafting commission reports.
Following this, she shifted to another job in Chicago. The TV reporter started working as the director of sales at Terranova Institution.
For the company, she looked at investment management and also handled the hedge fund accounts of clients. Her career as a reporter only began when she finally started working with Bloomberg Television.
This was her first step to on-air reporting, and she climbed the ladder pretty soon. In October 2007, her life changed forever after she made a debut on Fox News.
Since then, she has proven herself as an important business analyst and reporter on Television. She features on multiple shows on FNC and makes guest appearances on many others as well.
With almost one and half decades of a career as a journalist, Sandra Smith has earned an impressive net worth. Continue reading to know more.
Is Sandra Smith from Fox News still Married to her husband, John Connelly?
Sandra and her husband have already completed a decade of their marital relationship. They rang wedding bells in 2010, three years after Smith started her career on Fox news.
Like his spouse, John is also a business analyst. He has years of experience as a marketing professional. Maybe this intersection of their profession was what brought the couple together in the first place.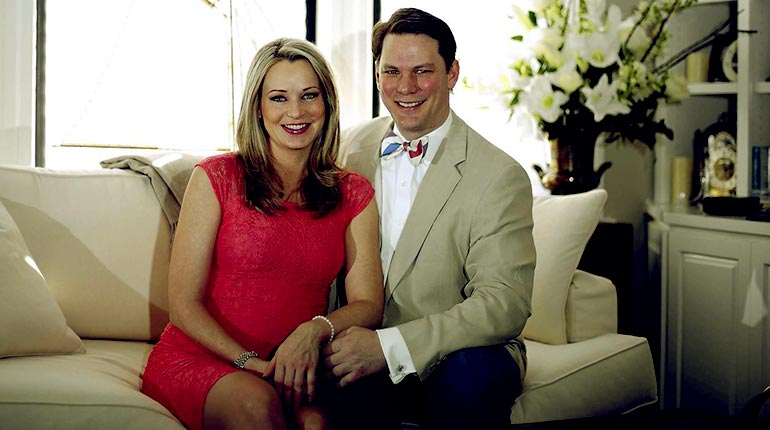 John and his wife celebrate their marriage anniversary every year on May 1. The couple shares two biological children.
At present, they live in Chicago as a happy family of four. This post on the TV reporter's Instagram showcases their wedding photograph.
Smith shared the picture on the occasion of her marriage anniversary.
Kids
The TV reporter is a mom to two children. Her first child, a baby daughter, Cora Connelly, came to earth in 2013. After two years, the couple welcomed their son Connelly Jr. in 2015.
Smith is active on multiple social handles like Twitter and Instagram. She also shares pictures and happenings of her husband and her children there.
Here is a picture of Smith's daughter when she was a toddler.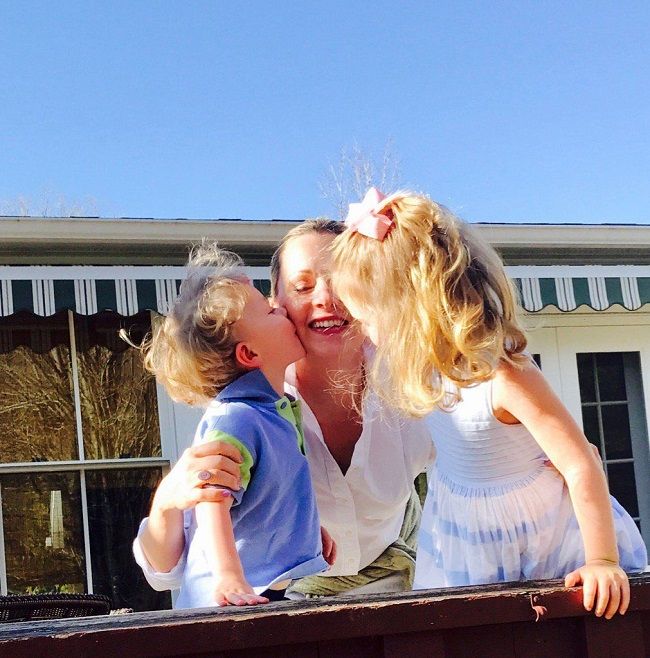 Salary
According to our sources, Smith easily earns at least $300 thousand per year on Fox News. She is a top contributor on the channel when it comes to business reporting.
Talking about her popularity on social media handles, she flaunts 254.2k followers on her official Twitter account. In addition, she also has 62k fans on Instagram as of 2022.
Fox News Journalist Sandra Smith's Net Worth
Thanks to her amazing profession, she has already accumulated a huge net worth of $3 million as of 2023. Smith's career has seen many jobs, and she excelled in them.
After being involved with Fox News, her fame and wealth also increased rapidly. In addition to her earnings from being a reporter on Fox News, she also earns from her guest appearances and other reporting works.
Her successful career has enabled her to live an extravagant lifestyle full of vacations in the most exotic places. It must be mentioned that Sandra takes her dog on every trip along with her children.
Sandra Smith Eyes
There have been a lot of questions on the internet about Smith's eyes. This is because she was filmed accidentally rolling her eyes at the interviewee.
The interviewee was talking against Joe Biden after the results came out. She was clearly unhappy and the camera caught her candid reaction.
Talking about the color, she has a pair of light brown eyes.
Was Sandra Smith Married to Bill Hemmer?
No, the topic of marriage between Sandra Smith and Bill Hemmer is just a fan fantasy. After a certain reporter quit the afternoon reporting of Fox News, Bill had to step up to fill his place.
During this, he shared the screen with Smith. The fans really liked the on-screen chemistry that was depicted between the two reporters.
Ms. Smith is happily married for more than a decade now. So, it is highly unlikely that she would marry or have a relationship with anyone else, especially because she is still with her husband.
Bill Hemmer is a veteran of Fox News with almost 20 years of career with the organization. He has been massively successful as a reporter with a net worth of a whooping $14 million.
Height and Measurements
Smith is blessed when it comes to physical features and appearance. She stands at 5'8″ and weighs about 59 kilograms.
Her body measurements are approximately 35/24/36, and she has light brown hair.