Jeffrey Toobin is one of the famous news artists known for his long and illustrious career in legal matters. Along with him is his wife Amy Bennett McIntosh, who came to the people's attention ever since her husband became a celebrity.
Who is Jeffrey Toobin?
Jeffrey Toobin is a public figure known for his 29 years long writing service for The New Yorker. Toobin is the son of a prominent reporter and former correspondent of C.B.S. News, Marlene Sanders.
Besides this, many may also know this analyst for publishing several books on criminal cases. This CNN analyst is a graduate of Harvard Law School with a degree in Juris Doctor. Hence, Jeffrey began his career as a lawyer during the initial days.
For a brief amount of time, Toobin had worked as an assistant attorney at the justice department of the U.S. Before trying his hands at CNN, Toobin had also served as a legal analyst for the A.B.C. News.
Jeffrey Toobin's Wife Amy Bennett McIntosh
Toobin has been long known to be married to his school sweetheart by the name of Amy Bennett McIntosh. Amy and Jeffrey met each other at the same university. Both of them are Harvard graduates; Amy graduated in business and economics, whereas Toobin in law.
Jeffrey Toobin married the love of his life in 1986, soon after completing their higher educations. The two came close when Toobin and his now-wife were The Harvard Crimson's editors.
Recently, Toobin and Amy celebrated their wedding anniversary in May. Thus, their wedding must have happened in May 1986.
Married Life
For over three decades, Amy and Jeffrey have had a lasting marriage despite all of Toobin's shenanigans.
In 2009, a rumor surfaced across the country that Toobin was dating a famous attorney named Casey Greenfield, Jeff Greenfield's daughter. Moreover, Toobin was alleged to be a father of an illegitimate son with Casey. Although Toobin declined these rumors, the D.N.A. test confirmed it to be true.
Hearing this news, his wife Amy McIntosh never said a word to the media and continued her relationship with Toobin. However, Amy's husband embarrassed her for the second time as well.
Besides his achievements, Toobin came to the news highlight in 2020 for a shameful reason when he was caught pleasuring himself in the middle of a Zoom meeting. Seeing this, The New Yorker immediately suspended Toobin for an undisclosed amount of time.
Who is Amy Bennett McIntosh?
Though associating with Jeffrey Toobin brought Amy to the limelight, her husband's disgusting activities have played a significant factor in making Amy the talk of the town.
Regardless, Amy is an accomplished businesswoman who is as accomplished as her husband. Amy did her bachelor's in economics and M.B.A. from Harvard University.
Being a business graduate, Amy has contributed her shrewdness in uplifting the company's revenues. But most importantly, Amy has turned her business head in improving schools and education systems.
After working at the N.Y.C. Department of Education, Amy McIntosh became an associate Vice Chancellor for Academic Strategy. Currently, Amy is a board member of PowerSchool Group L.L.C. and E.A.B.
Jeffrey Toobin Net Worth
Various sources report that as of 2023, Jeffrey Toobin has a fortune of $10 million. Jeffrey's long and lasting works as a legal attorney, writer, and analyst have significantly contributed to making Toobin worth millions.
We know that a legal analyst at CNN earns an average of $80k annually. Likewise, a staff writer for The New Yorker makes $54,676 a year. Given that Toobin has worked in both of these professions for more than ten years, it is safe to see why Toobin has a worth of $10 million.
Education
Jeffrey Toobin has an outstanding education record. After completing his high school at Columbia Grammar and Preparatory School, Jeffrey got into Harvard to study arts in 1978.
Likewise, Jeffrey pursued his law education at the same university to obtain a Juris Doctor.
Children
In their lasting married life, Jeffrey had two children with Amy Bennett McIntosh. They are a daughter, Ellen Frances Toobin, and a son, Adam Toobin. The eldest among the two is Ellen, who was born in 1991. Similarly, Adam is the youngest one in the family, born in 1992.
Just like their parents, Adam and Ellen are doing superbly well in their respective careers.
Daughter Ellen Toobin
The eldest daughter is a business graduate who has done her M.B.A. in 2020. Ellen followed her mother's education track and was inspired to be a business leader someday. Though Ellen did not study at Harvard, she learned at Washington University's Olin Business School in St. Louis.
Before deciding to do an M.B.A, Ellen worked as a project manager at a data analytics company called Uptake in Chicago. Similarly, in Chicago, Ellen is one of the board members of Illinois's Next Generation Society.
Toobin's daughter resides in Chicago with her newly married husband, Eric Jamison Dodd. Eric and Ellen tied the knot on August 18, 2018, and their wedding ceremony commenced at New Fairfield in Connecticut.
Son Adam Toobin
Jeffrey's son is following his father's career path. Adam Toobin is also a Juris Doctor from Harvard. Adam is still trying to etch his name in the history books. As of now, he is doing interns at various law firms. Previously, Adam was a press secretary for David Cicilline.
Likewise, Adam is trying his hands on writing legal matters for the press. The 31-year-old has also taken up editorial jobs at The Huffington Post and Brown Daily Herald.
So far, there is no news regarding Adam Toobin's marriage. Hence, Toobin's son is single as of now.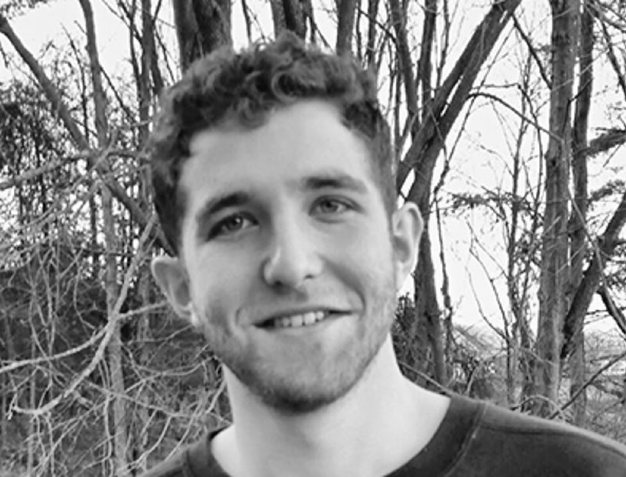 Illegitimate son
The shamed legal analyst of CNN has a third child, not with Amy, but with Casey Greenfield. Casey, with whom Jeffrey used to be in an on-off relationship, is a lawyer from Yale University. Casey and Jeffrey became the biological parents of a son named Rory in 2009.
The 14-year-old often hangs out with his biological father and his family.