Most broadcast journalists are people who can handle pressure. The job itself entails working with tight deadlines to research, conduct interviews, and report on developing news across electronic media such as television, radio, and the internet. It may also require the said journalist to maintain healthy and working relationships to provide credible information. As such, the salary of an average broadcast journalist is about $37,000 a year. However, the better you are at oral/verbal communication, the greater your demand. Let's get a deeper insight into how much salary do average broadcast journalist make.
Top 10 Broadcast Journalists with the Highest Salaries
1. Sean Hannity Net Worth and Salary
Sean Patrick Hannity tops the list of highest-paid broadcast journalists salaries. Hannity works for Fox news. He is a conservative radio and television host as well as an author. He presents and hosts several syndicated shows on the network, such as Hannity and radio talk shows on Premiere Networks. For years, Hannity's broadcasting career has topped charts with millions of viewers across the globe. However, last year, his ratings dropped behind Tucker Carlson following the Fox News Controversies.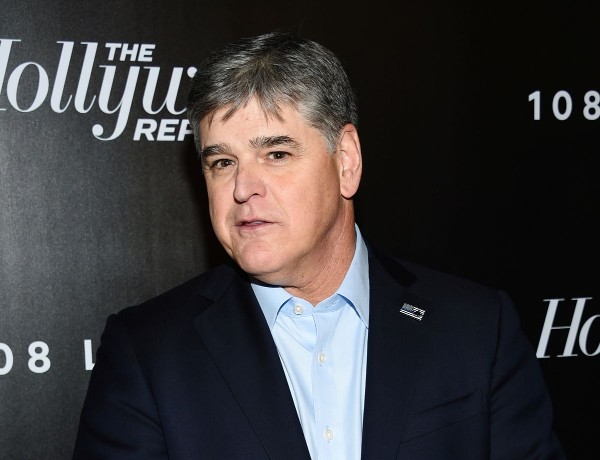 Despite the recent ratings, Sean Hannity's net worth remains at $250 million, whereas his salary totals $40 million. According to reliable reports, the radio and TV presenter earns more from his Fox deal at $25 million each year. The rest of his income is generated by other contracts, such as the one with Premiere Networks.
2. Diane Sawyer Net Worth and Salary
Diane Sawyer is probably the highest-paid female broadcast journalist in the United States. Her career spans over decades of working with other news and media outlets. What started as a weather forecasting job at WLKY-TV turned out into a lucrative investment for her time. She would later join CBS News and ABC News in 1989, where she served as the editor-in-chief and news anchor.
During her tenure at ABC News, Diana Sawyer's net worth grew to $80 million with an annual salary of $22 million. Forbes magazine recognized her as one of the world's 100 most powerful women. At one point in time, she even went toes to toes with retired legend journalist Barbara Walters.
3. Robin Roberts Net Worth and Salary
Robin Roberts is easily recognizable as the face of ABC's Good Morning America, which she co-hosts. Her journalism career is best described as versatile, ranging from the columns she's reported on. For her time on television, Roberts was won the prestigious Peabody Award. She could have quickly become a sports journalist owing to her collegiate basketball career but declined the scholarship.
According to reports surfacing online, Robin Robert's net worth is estimated at $45 million. This broadcast journalist has a salary of $18 million. The numbers have grown steadily from $14 million in 2013 and ultimately $18 million in 2016. One of her most outstanding achievements was anchoring the royal wedding of Prince Harry and Meghan Markle.
4. George Stephanopoulos Net Worth and Salary
Robin Roberts is sometimes joined by George Stephanopoulos on ABC's Good Morning America show. However, George's reporting mainly inclines towards politics. Before he ventured into journalism, George was the White House communications director serving under former president Bill Clinton. However, once he signed with ABC as their chief anchor and political correspondent in 2002, he's bounced around from World News Tonight, This Week, and Good Morning America.
George Stephanopoulos's net worth currently estimates $40 million, while his salary remains $15 million each year. The figures are primarily a result of his ten-year deal with ABC, which would earn $105. Moreover, he has also amassed his wealth from top-tier real investment deals.
5. Anderson Cooper Net Worth and Salary
There are probably very few journalists with ties to wealthy families and Anderson Cooper cuts. He is the great-grandson of the late shipping and railroad business mogul Cornelius Vanderbilt. Cooper decided to pursue a career in journalism after tragedy struck his family, taking both the lives of his father and brother. He started as a news correspondent in CNN in 1995 and anchored his show, Anderson Cooper 360.
Notable sources report that Anderson Cooper's net worth estimations reach $200 million. This broadcast journalist has a salary of $12 million annually from CNN alone. Other deals include working with CBS News that saw him earn $2 million. From a child model to interning at the CIA, Cooper has made great strides with his career.
6. Michelle Kosinski Net Worth and Salary
A journalist's level of competence is measured by how easily she can switch between various niches and excel in all aspects. Michelle Kosinski is one such journalist who began her career as a broadcast journalist at WIFR in Rockford. She soon discovered her talents as a reporter and journeyed to the east, as far as London, where she became a correspondent for ABC and CNN news. To this day, she has traveled to over 63 countries in some capacity as a reporter, diplomatic correspondent, or chasing a career in broadcast journalism.
According to online reports, Michelle Kosinski's net worth lies in figures of $10 million. Her salary, on the other hand, remains unknown and of all public records. The highly acclaimed journalist is known for asking difficult questions as a journalist, host, and public speaker. These led up to her recent contract with CNN as a Senior Diplomatic Correspondent. She also occasionally airs her views on podcasts.
7. Barbara Walters Net Worth and Salary
Barbara Walters is one of the few legends in the broadcast industry. Even though she retired from the journalism world, Walters was one of the highest-paid newscasters on the ABC Network. Programs like Today, The View, 20/20, and the ABC Evening News were all part of her contracts. She inspired women all over the globe, especially during the era when anchoring the news as a woman was frowned upon. Walters earned several awards, including the Television Hall of Fame, Hollywood Walk of Fame, and a Lifetime Achievement Award.
Barbara Walters dedicated well over six decades of her life to journalism. She was very instrumental in the field from 1951 to her retirement in 2015. From her career, Barbara Walter's net worth accrues to approximately $170 million. You can read all about her life's achievements in two of her best-selling books titled, How to Talk with Practically Anybody about Practically Anything, published in 1970. The other, A Memoir, came out in 2008.
8. Lester Holt Net Worth and Salary
Lester Holt is a renowned journalist mostly known for anchoring the NBC Nightly News. Holt began his career during the early 1980s as a reporter for the New York-based channel, WCBS-TV. Despite having never graduated from college, he got the job but made sure to put his best foot forward in journalism. As a result, Lester went on to join the crew at KNXT in Los Angeles, WBBM-TV in Chicago, and MSNBC in 2000. It is from this that he would secure a permanent spot at ABC News on Weekend Today.
After spending 19 years at NBC, it doesn't come as a shock to find out that Lester Holt's net worth amounts to $35 million. He is also the first African-American journalist to anchor a primetime Nightly news show. As a result, Holt secured a sweet deal that would see him earn a salary of about $10 million every year.
9. Shereen Bhan Net Worth and Salary
While still on diversity, it's worthwhile to look at Shereen Bhan, a reputable Indian journalist and news anchor. She anchors the news on CNBC-TV18 and also serves as managing editor since September 2013. Shereen's professional career began about two decades ago as a news researcher for Karan Thapar production house. Here, she covered groundbreaking news stories regarding the economic and business landscape in India. It wasn't long until she transitioned to UTV and CNBC-TV18 in the year 2000.
Shereen Bhan's net worth currently stands at $4 million as per online sources. Yet, the salary of this broadcast journalist remains disclosed. Much of it was accrued from her career in broadcast journalism. However, others are credited from her career as a producer on shows like Young Turks, India Business Hour, and Power Turks. Shereen Bhan also features on the covers of several women's magazines, ranking as one of the most beautiful women in Vogue's October 2008 issue.
10. Fredricka Whitfield Net Worth and Salary
Fredricka Whitfield is a force to reckon with in the journalism world. She currently anchors live news bulletins of CNN's weekend edition of Newsroom in Atlanta. Credit is due to her coverage of breaking news on stories such as the Asian Tsunami, the death of former President Ronald Reagan, and much more. Whitfield's career began right after college at Miami's WPLG-TV, where she worked as a news reporter.  It wasn't long after that she got an NBC job as a correspondent on NBC Nightly News. She finally left NBC and began her career on CNN in 2002, a position she holds till this day.
Fredricka Whitfield's net worth is approximately $2 million as per current online sources. Her salary and contract details, on the other hand, remain confidential. Aside from a full-time job as a journalist on CNN, Fredricka also served as a news correspondent for The Today Show and Dateline NBC.